Improve logical thinking with Euler's diagrams. These exercises will explore the operations of comparison and analysis, and teach preschool children to exclude the essential features of the subjects. Elementary tasks with Euler's circles can be completed by children at least four years old if adults explain the process or and when a child is five (taking into account that adults must read inscriptions in diagrams for children that cannot read without help). There are several types of such tasks for logical thinking.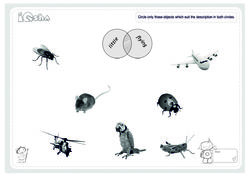 Determine the subject using the descriptions of the diagrams. Every intersection has a «quality» (common elements of the set). The child must find the object under the description of circles that have a general intersection.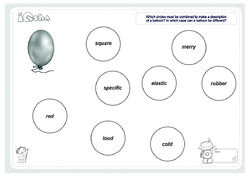 Logical circles describe the object. It is important for children to pay attention to qualities which are constant, though not always. For example, a jar only can be sweet when we store jam in it. But it is always a glass jar.