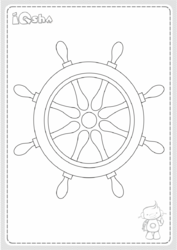 Summer means traveling to distant countries and seas. Voyage by ship is very fascinating. And what ship is without a steering wheel? By means of a steering wheel, the captain operates the vessel and directs it to the right place. Let's help the captain make a steering wheel for the ship.
You will need:
A sheet of white paper

Coffee beans

PVA glue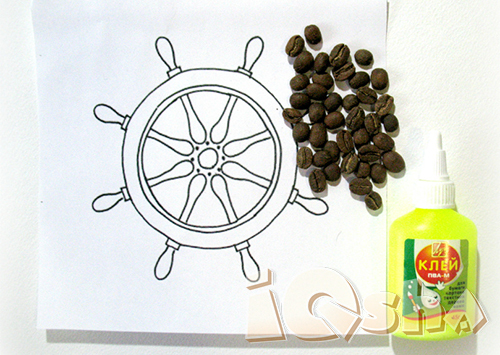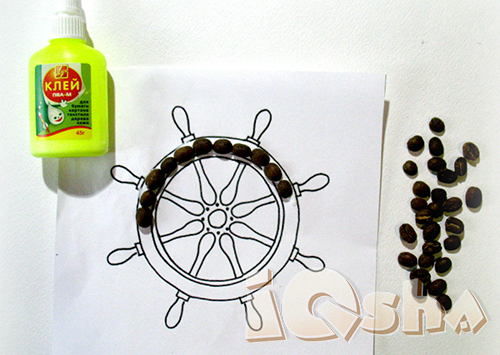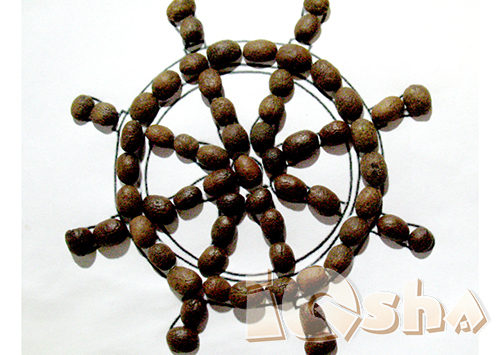 We will make a steering wheel of coffee beans! It will help develop our fingers and our sense of smell. After all, coffee beans have a unique and pleasant aroma.
Step 1.
Print out the image of a steering wheel on paper or will draw one by hand.
Step 2.
Use glue to trace the contours. For this purpose, it is better to use a small tube glue.
Step 3.
Lay out the coffee beans in the right places. This task will demand accuracy and attention, as well as develop patience and assiduity.
Evgenia Kravchenko